Easy Lang!
Using Any Video Converter
Step 1 : Edit a .srt file
You can either download a .srt file from website and then modify it, or create .srt format subtitles totally on your own.
To make .srt format subtitles, you can follow below steps:
1. Open Notepad, WordPad or other text editor;
2. Edit subtitles shown as below: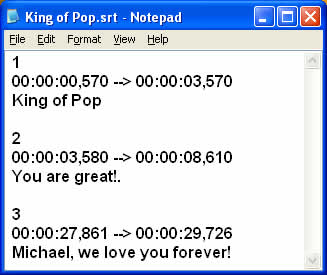 Notes: SRT consists of four parts, all in text.
a. A number indicating which subtitle it is in the sequence.
b. The time that the subtitle should appear on the screen, and then disappear.
c. The subtitle itself.
d. A blank line indicating the start of a new subtitle.
Step 2 : Save subtitles to .srt format.
In Notepad, please click menu File->Save As; change file name to "xxx.srt"; set "Save as type" to "All Files"; set "Encoding" to "ANSI" or "UTF-8".

Notes:
1. Save .srt file as "ANSI" if using English subtitles;
2. Save .srt file as "UTF-8" if using non-English subtitles.
Step 3 : Copy .srt file to AVI video folder, rename .srt file according to the video name.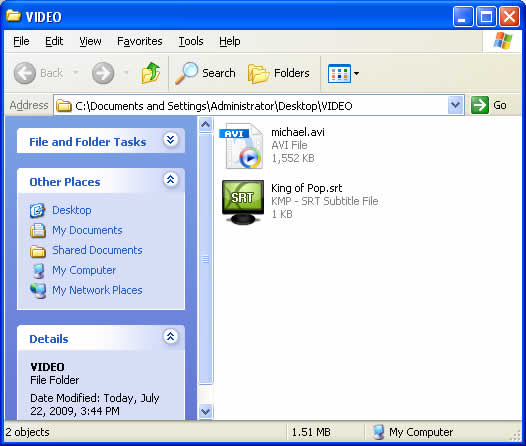 Note: If you add more than one .srt files to the AVI folder, you can rename the .srt file name like this: if source AVI file name is "michael.avi", the .srt file names can be "michael001", "michael002", etc.
Step 4 : Drag and drop this AVI file to Any Video Converter/Any DVD Converter.
Step 5 : Select .srt subtitle in Any Video Converter/Any DVD Converter
Go to the right panel of Any Video Converter/Any DVD Converter; unfold Audio Options, and select .srt subtitle in Subtitle drop-down list.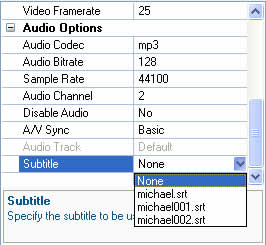 Step 6 : Change subtitle position, size and font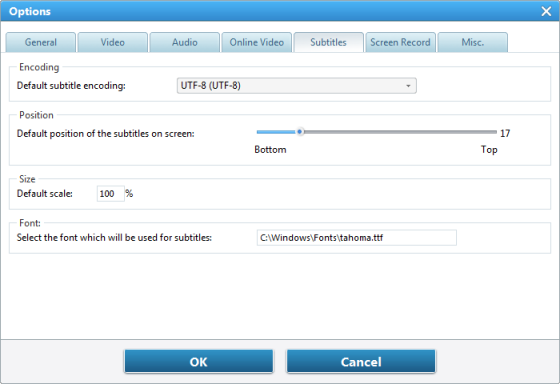 Encoding: Please set "UTF-8 (UTF-8)" as the default format for subtitle encoding.
Position: Adjust the slide bar to change the position of the subtitles on screen.
Size: Increase/Decrease scales of subtitles according to movie height, width, and diagonal.
Font: Please follow this directory C:\WINDOWS\Fonts\; choose your desired font; right click on the font name to choose Properties; copy and paste the font name, such as "ARIAL.TIF" to subtitle font option.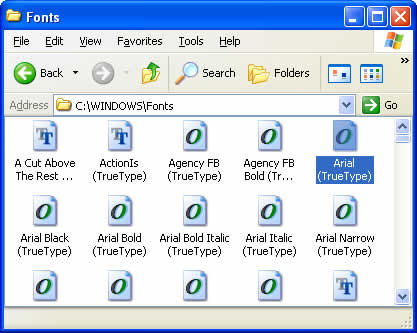 After you finish edit the subtitle options, please click OK to go back to the main interface.
Step 7 : Preview the video before encoding.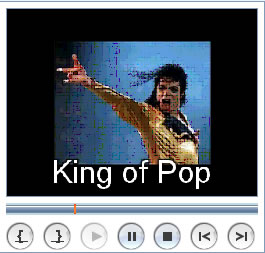 Step 8 : Start converting
Start converting AVI file to the your desired output format if you feel satisfied with the subtitles.
=============
You Can Also Use Xilisoft Movie Maker
Download
Any Video Converter
Download
*Only fully-registered users can see this link.*